Dashboard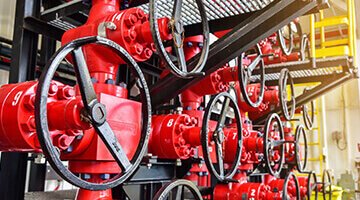 Next Financial Calendar Events
IR CONTACT
If you have any questions or require any further information:
Analyst Coverage
The following securities brokers provide analytic coverage for Shelf Drilling.
Disclaimer: Please note that the analysts' views, estimates, forecasts and recommendations are their own and do not necessarily reflect the views of Shelf Drilling.
Primary Insiders
Please
click here
for a list of primary insiders in Shelf Drilling.
Legal Information
Shelf Drilling, Ltd. is an exempted company limited by shares and incorporated under the laws of the Cayman Islands.
The company is listed on the Oslo Stock Exchange under the ticker "SHLF".
The company has one class of listed shares, common shares, in the form of depository receipts registered in VPS, which all carry the same rights.
For more information about the company's shares, please see the Oslo Stock Exchange web page.
Facts about Shelf Drilling, Ltd.'s common shares:
Name: Shelf Drilling, Ltd.
Ticker: SHLF
ISIN: KYG236271055
Trading currency: NOK
Par value: USD 0.01
Number of common shares issued: 136,223,040
Independent auditor: PricewaterhouseCoopers Dubai branch
VPS Registrar
DNB Bank ASA, Verdipapirservice
Dronning Eufemias Gate 30
N-0021 Oslo
Norway
Telephone: +47 23 26 80 16
Dividend Policy
The Company did not distribute any dividends for the financial year ended December 31, 2019. In September 2019, the Company initiated a share repurchase program under which the Company may repurchase up to an aggregate of $25 million of the Company's common shares over a period of two years. As of yearend 2019, the Company had used $3 million for share repurchases.
The Board of Directors may consider future implementation of a dividend to holders of common shares based on the expected improvement in the Company's cash flow. The Company will balance dividends with other various factors that the Board of Directors deems relevant, including the Company's results of operations, financial condition and investment opportunities.
Latest News
Please click here for stock exchange announcements.
Corporate Governance
Corporate Governance Documents
Investor Relations Policy
Norway IPO Documents/ Announcements