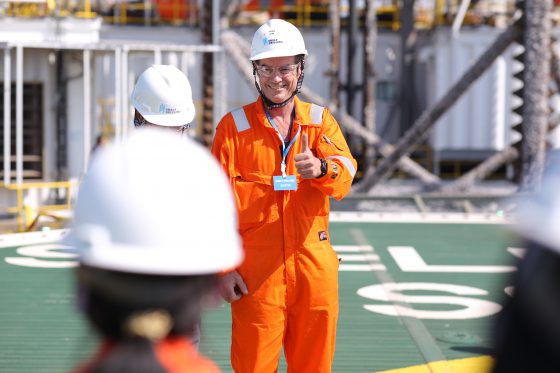 Why join us?
Shelf Drilling is a specialized jack-up drilling contractor with operations in North Africa, the Middle East, Mediterranean, South East Asia, West Africa and India. Our team – with decades of experience – seeks to provide the safest and the most reliable fit-for-purpose jack-up drilling services to build long-term and mutually beneficial relationships with our customers, suppliers, investors and employees. Shelf Drilling has many global opportunities for junior and experienced professionals to join our rigs, shore-based offices, and headquarters in Dubai. Shelf Drilling is looking for ambitious and motivated individuals who are seeking a rewarding challenge. We offer opportunities to develop your career with many global mobility and international assignments, along with very competitive packages. We welcome you to become part of our growing success.
If you are interested in a career move to a dynamic, growing company, please explore our
Current Opportunities
or
Create your profile and submit your CV
. We look forward to hearing from you!
Alert - Fraudulent Recruitment / Employment Offers
Shelf Drilling (nor any of the placement firms that recruit on our behalf) does NOT require potential candidates to make any form of advance payment as part of the hiring process. Shelf Drilling has been made aware of "scams" whereby unauthorized individuals have falsely advertised or promised high paying job opportunities and then requested payment of monies by the candidate to supposedly cover processing fees, visas, work permits or other formalities. These "scams" typically support these "offers" with forged documents giving the appearance of an official communication, including the use of the Shelf Drilling logo and links to the Shelf Drilling website.
These communications are fraudulent and do not originate from Shelf Drilling, nor are they associated with the Shelf Drilling recruiting process. The individuals who are sending these communications are doing so in an attempt to solicit money from potential job seekers. Be cautious of any unsolicited offers of employment particularly if you are requested to supply personal banking information or provide any form of advance payment. If you suspect fraud, we would encourage you to report such activity to your local law enforcement agency