KEY 2020 STATISTICS
~3,200
Employees
29%
Females Onshore
45
Nationalities
87%
National
Content Offshore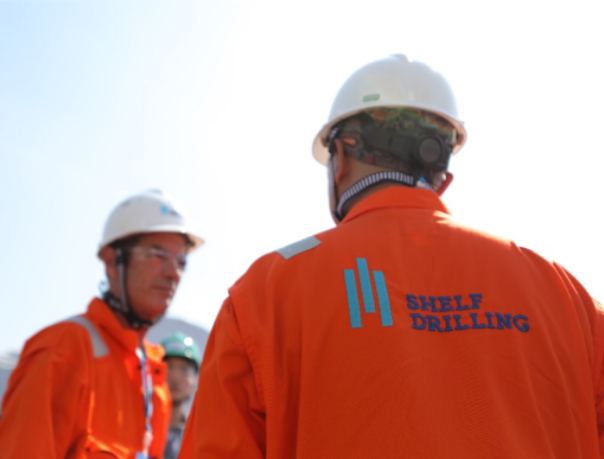 NATIONALIZATION / LOCAL EMPLOYMENT
Since our inception, we have focused on building high national content through hiring and developing nationals from the countries in which we operate, including across our leadership teams. Today, Egypt, India and Nigeria are, or are close to, full nationalization while good progress has been achieved in Thailand and Saudi Arabia. Our focus on building high national content has resulted in nationals representing 87% of our offshore workforce as of December 31, 2020 (excludes rigs working in UAE & Italy). Our Offshore Development Program aims at accelerating the development of nationals into roles with more responsibility, with the current focus being on the development of national Supervisors and Managers in Thailand and Saudi Arabia.
Our high national content strengthens customer and governmental relationships, particularly with NOCs, and results in relatively low employee turnover.
Offshore Nationalization Percentage in Main Countries of Operations
Egypt
India
Nigeria
Thailand
Saudi Arabia
HUMAN RIGHTS AND LABOR RIGHTS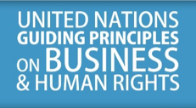 Human rights: Shelf Drilling is committed to respecting fundamental human rights as described in the UN Guiding Principles on Business and Human Rights, both internally and with business partners, suppliers, customers and others who are directly affected by the Company's activities.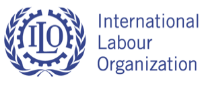 Labor rights: Shelf Drilling respects labor rights as described in the fundamental conventions of the International Labor Organization (ILO), including freedom of association, collective bargaining, forced and compulsory labor, child labor and discrimination in respect of employment and occupation.
DIVERSITY AND EQUAL OPPORTUNITY
Shelf Drilling is committed to a policy of equal opportunity employment for all employees and applicants for employment. The Company recruits, hires, trains, promotes, and compensates without regard to race, color, national origin, citizenship, religion, gender, sexual orientation, marital status, age, or any other category of persons to the extent protected by applicable laws.
Nationality Distribution
Offshore
Corporate & Shore Base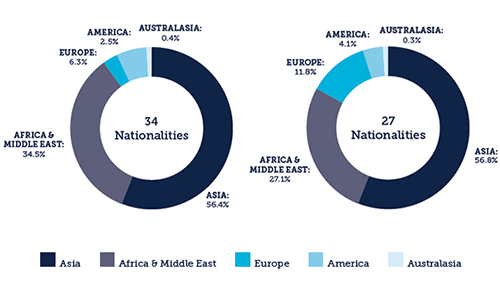 Gender Distribution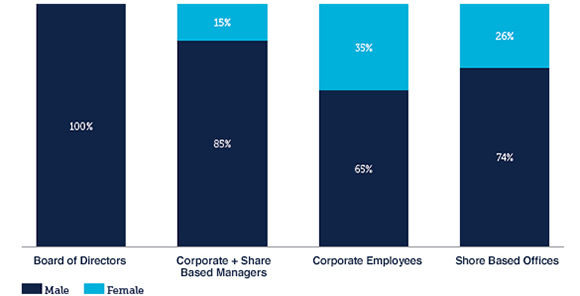 TRAINING AND DEVELOPMENT
For offshore employees, Shelf Drilling provides access to a comprehensive training and development program that enables employees to progress from entry level positions through to the most-senior level on the rig. For onshore employees, development plans are specific to the individual, their current role and potential future opportunities.
88% training compliance in 2020
Including shipyards and project rigs
Shelf Drilling encourages ongoing, continuous dialog between employees and supervisors to drive employee performance and development.