GOVERNANCE
The Shelf Drilling Board oversees the Company's risk management process, including ESG (Environment, Social and Governance) practices and reporting, and consequently reported on the Company's ESG-related practices and performance in its Board of Directors Report contained in the Company's 2019 Annual Report. Please click here for more information on our governance.
STANDARDS AND FRAMEWORKS
Shelf Drilling's ESG reporting is based on recommendations from the Global Reporting Initiative (GRI), the Sustainability Accounting Standards Board (SASB), the Task Force on Climate related Financial Disclosures (TCFD) and the Oslo Stock Exchange (Euronext).

STAKEHOLDER ENGAGEMENT
Shelf Drilling recognizes that sustainability issues are important for our customers, investors, and other stakeholders, and engages with key stakeholders on a continuous basis. We have developed and adopted ESG-related policies or enhanced our ESG-reporting frameworks in response to stakeholder feedback.
INDUSTRY INITIATIVES

We are a member of the International Association of Drilling Contractors (IADC), and pay close attention to industry developments and the future of oil and gas companies in relation to sustainability.

Shelf Drilling supports the United Nations Sustainable Development Goals (SDGs). Shelf Drilling recognizes that corporations have a responsibility to maximize the positive impacts and minimize the negative impacts of its company, of its industry – and for our planet. We have identified the above-mentioned SDGs as the most material to our business.
End poverty in all its forms everywhere
Shelf Drilling has long-established operations in countries such as India, Nigeria, Egypt and Thailand, which will play a crucial role in achieving the goal of ending global poverty.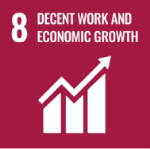 Promote sustained, inclusive and sustainable economic growth, full and productive employment and decent work for all.
Shelf Drilling has ~51% of its headcount – 1,718 employees in India, Nigeria, Egypt and Thailand where youth and informal unemployment are particularly high. Shelf Drilling has a policy commitment to respecting fundamental human rights as described in international human rights conventions including those of the International Labor Organization (ILO).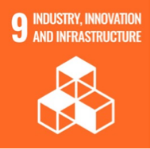 Build resilient infrastructure, promote inclusive and sustainable industrialization and foster innovation
As a long-term, stable employer, Shelf Drilling plays an important role in the industrialization process of India, Nigeria, Egypt and Thailand. Our workforce in these countries is on average comprised of more than 90% local employees.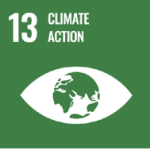 Take urgent action to combat climate change
Shelf Drilling has conducted a climate risk review (TCFD) to identify risks and opportunities. Although operating in an emissions intensive industry, Shelf Drilling's core operating areas and jack-up rig fleet have relatively lower emissions compared to other regions and offshore rig types. The Company is looking at ways to more effectively monitor and subsequently reduce emissions from its own operations.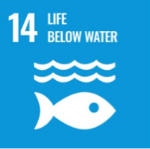 Conserve and sustainably use the oceans, seas and marine resources for sustainable development
Shelf Drilling has strict rules for managing discharges to the sea. Discharges from drains and other containment devices pass through treatment facilities prior to discharge to ensure pollution levels are below required norms.

Shelf Drilling does not measure the volume of water-based drilling mud (and associated cuttings) that may be discharged overboard as a result of the Customer's drilling program and disposal procedures. Some chemicals contained within the water-based mud may have ecological effects.