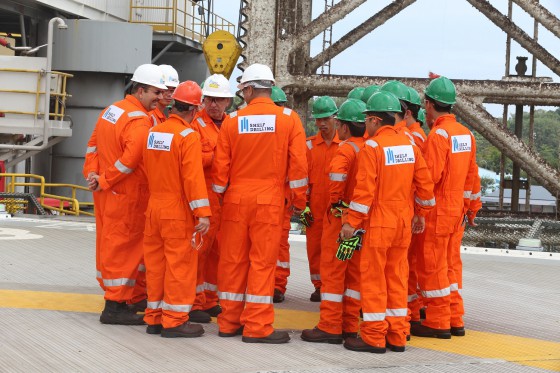 HSE Management System
The Shelf Drilling HSE Management System defines the way we conduct our operations worldwide with regards to health, safety, and the environment.
Time Out For Safety – All employees have the obligation to call a time out for safety.
Behaviour-Based Safety Observations – Formal observations aimed at raising safety awareness.
Management HSE Tours – Coaching and mentoring process where our management encourages and supports our safety culture.
Self Audits and Debrief – Systematic approach to reviewing and continually improving our practices.
Training – Develop our employees as safety leaders.